Set STAY Justin Bieber as Ringtone on iPhone/Android
---
Recently, I've been playing [STAY] of The Kid LAROI & Justin Bieber on a single loop. I was deeply attracted when I heard the first lyrics.
I do the same thing I told you that I never would
I told you I'd change, even when I knew I never could
Know that I can't find nobody else as good as you
I need you to stay, need you to stay, hey (oh)
Then I thought, I must set this song as my phone ringtone. I believe that many fans of this song will have the same thoughts. I have tried many methods, but they are still not satisfactory.
If you need to set custom ringtones for your iPhone, Android phone, what do you usually do? Among all solutions, I'd like to share a best solution for you to set STAY Justin Bieber as MP3 ringtone on an iPhone or Android phone in this article. After reading this post, you will know how to customize any favorite songs to ringtones and change ringtones on an iPhone or Android phone whenever you want to. It's not hard to accomplish as long as you follow two parts below.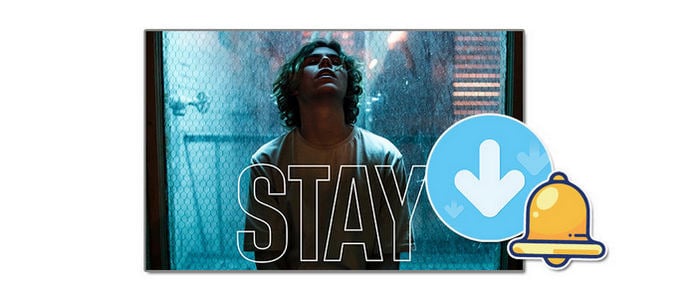 Part 1. Download [STAY] The Kid LAROI & Justin Bieber as MP3 with a Free Account
Firstly, we choose to download [STAY] The Kid LAROI & Justin Bieber as MP3, then we can move the song to any device and set it as the customized ringtone. You can purchase [STAY] The Kid LAROI & Justin Bieber from a streaming music service. But you can not share this song with your friends or transfer this song to any device without help. The help from a professional music downloader is necessary.
🛠️ Tool Required:
A professional ringtone maker is necessary to download streaming music as a plain format. Like other songs from streaming music sources, [STAY] The Kid LAROI & Justin Bieber is protected by a special format. It's a pity that there is indeed no official solution. Only with a music downloader like AudiCable Audio Recorder can remove the restriction. By using AudiCable, you can:
Download music from Apple Music, Amazon Music, Tidal, Line Music, Deezer Music, YouTube Music, Pandora Music, SoundCloud Music, etc.

Customize songs as ringtones and export them as MP3, M4A, M4R, M4B, WAV, FLAC, AIFF.

Download streaming music to MP3, AAC, WAV, FLAC, AIFF, ALAC.

Support to add more music websites manually.

No need to install extra music apps.

Keep ID3 tags after recording.

Keep original audio quality after conversion.

Free updates & technical support.
First of all, download music from a preferred streaming music and remove the protected format, then we can own the song permanently. Then you can skip to the next part to set the song as ringtone on your iPhone or Android phone.
Step 1:

Launch AudiCable Audio Recorder

Download and install this AudiCable Audio Recorder on the computer. On the main interface, all popular music sources are listed. You can scroll down and click Add Other Source to add another music source if needed. Here we choose to download [STAY] from Spotify Music. Because on Spotify, we can get this song only with a free account.

Tips: Most streaming music platforms lack free, ad-support plan. Songs from most of the music sources could not be played completely without a subscription. But by using Spotify, you don't need to pay for a subscription and download songs with AudiCable for free.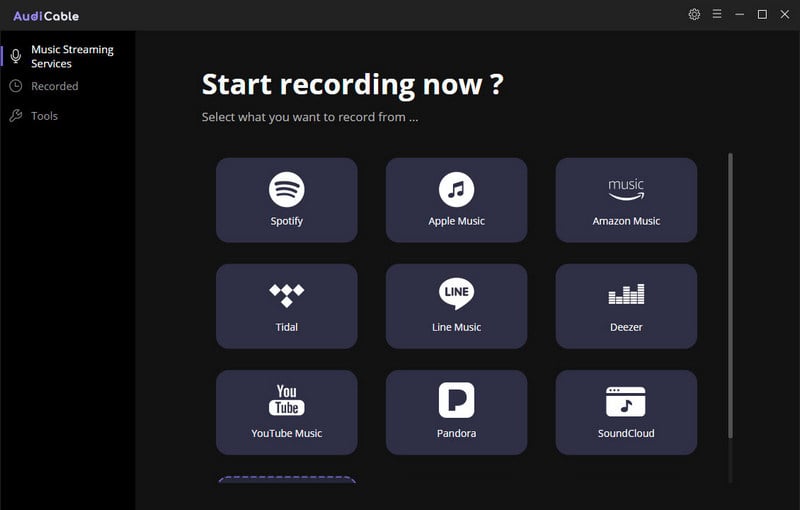 Step 2:

Set up the output parameters

On the top menu bar of AudiCable, tap the "setting icon"

. Later, you are able to select an output format, output quality and output folder for the songs to be downloaded.
Output Format: MP3, AAC, FLAC, WAV, AIFF
Output Quality: 128kbps, 192kbps, 256kbps, 320kbps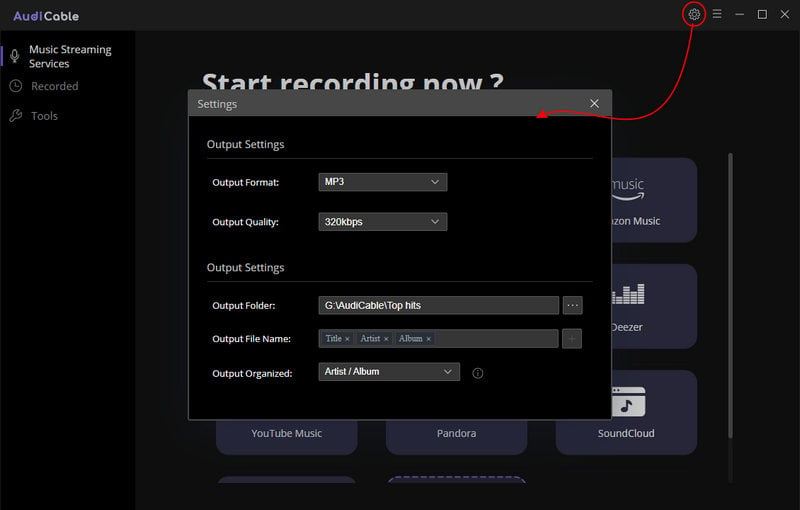 Step 3:

Download [STAY] Justin Bieber as MP3

From now on, we just need to search for [STAY] Justin Bieber. Then play this song. Simultaneously, AudiCable will record this song with metadata including artist, title, album name, track number, etc. The ID3 tag will be automatically recognized by AudiCable. Soon after, this song can be saved as MP3 to the output folder you set in the previous step.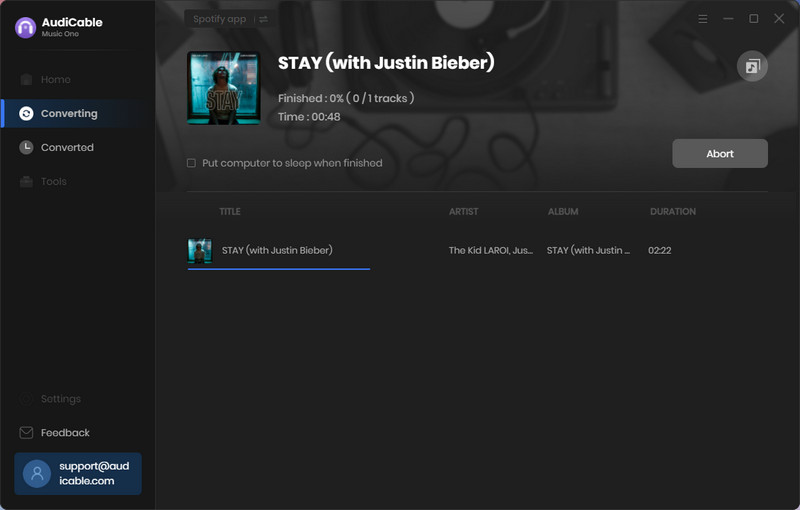 Step 4:

Customize the downloaded songs as ringtones

Note: If you need to set the whole song [STAY] as ringtone on your Android phone, you can skip this step and go to the next part. But if you want to intercept part of it as your phone ringtone, or you need to set this song as ringtone on iPhone, you should follow this step.

Move to this downloaded song, a "scissor icon"

is behind it. Tap it to activate the audio editor. Play the song and set its start and end. Then you need to choose the output format as M4R for iPhone ringtone, choose the output format as MP3 for Android ringtone.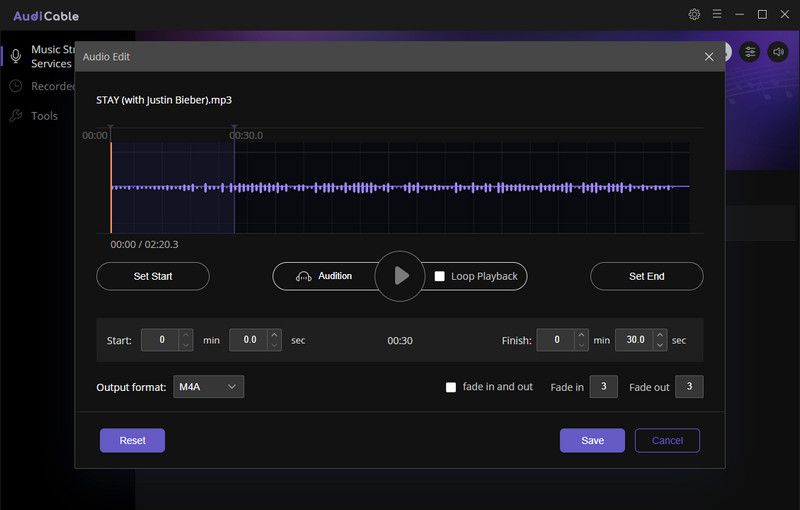 ---
Part 2. Set [STAY] The Kid LAROI & Justin Bieber as Ringtone
A few steps to be accomplished to apply [STAY] as ringtone on your phone. For users of different operating systems, we will separately describe in detail how to set the ringtone. Now follow the instructions below.
2.1 Set [STAY] as Ringtone on Android
Generally, for most Android users, go to Settings, then tap Sounds. Choose Ringtone option. Select music from device. All songs on your device will be displayed on-screen. Then set [STAY] as the ringtone.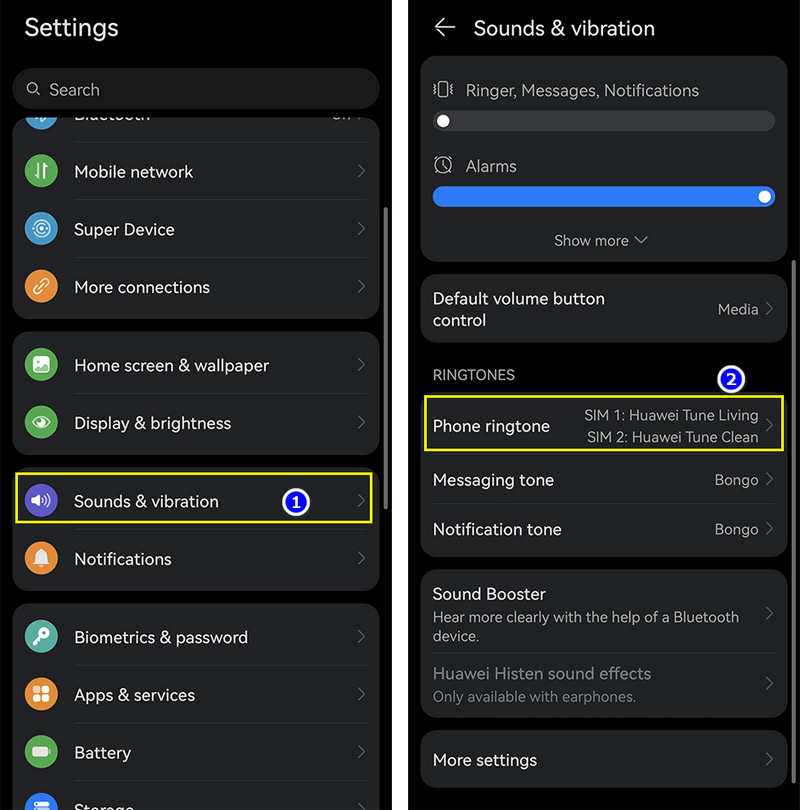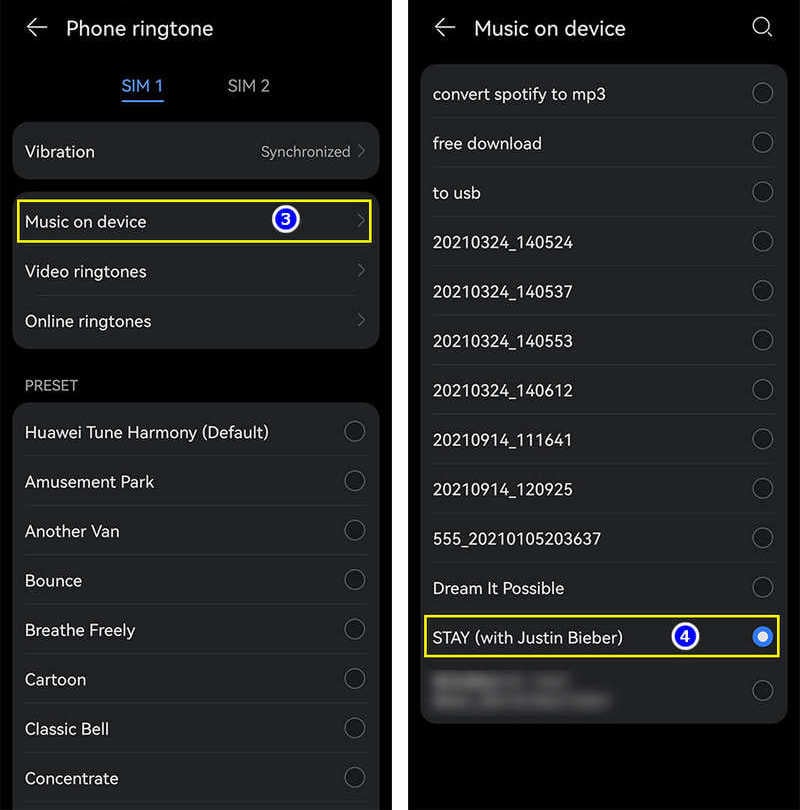 If you try this method and fail, there is another way you may need to set the song as ringtone on your Android phone.
Step 1. Get a USB cable to combine your Android phone with computer.
Step 2. Then go to Android phone, pull down its notification window from the top.
Step 3. Tap "connection setting". Change the connection mode as "Transfer File / MTP".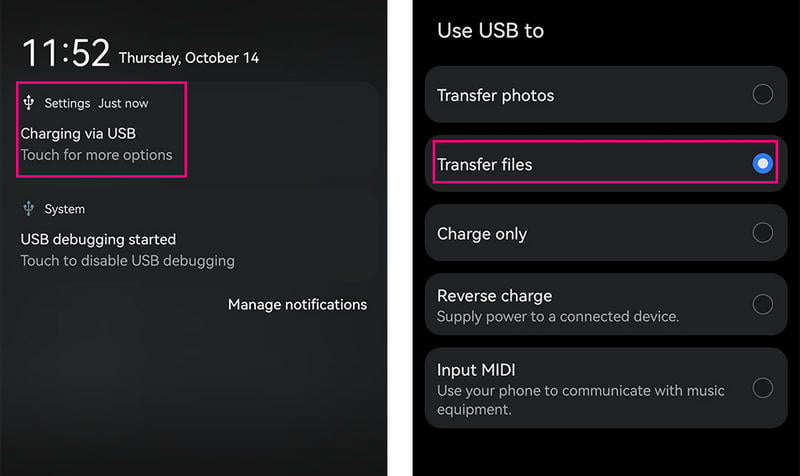 Step 4. On computer, go to "This PC". Open the connected Android phone drive.
Step 5. Find the "Music" folder under the Android phone storage. Then copy the downloaded [STAY] to this music folder.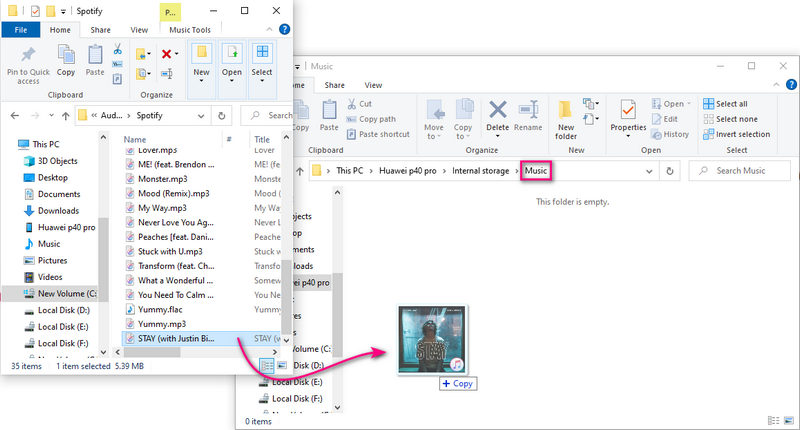 Step 6. Open music app on your Android phone. Go to music library and go to the menu list.
Step 7. On the pull-down menu list, choose "Scan Songs from Local Disk" to load the newly imported songs.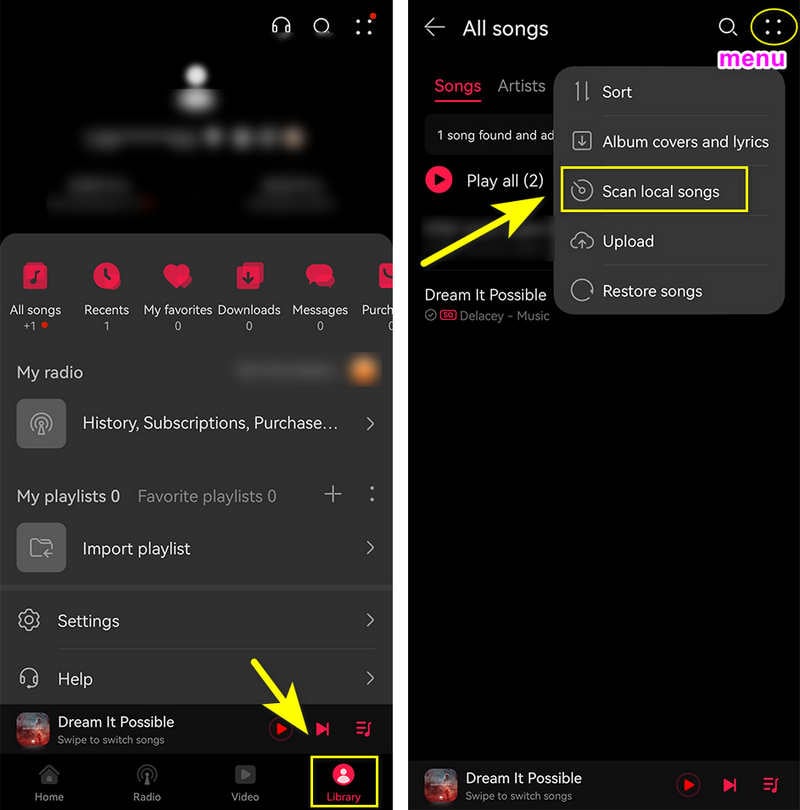 Step 8. Choose [STAY] and set it as your ringtone on the Android phone.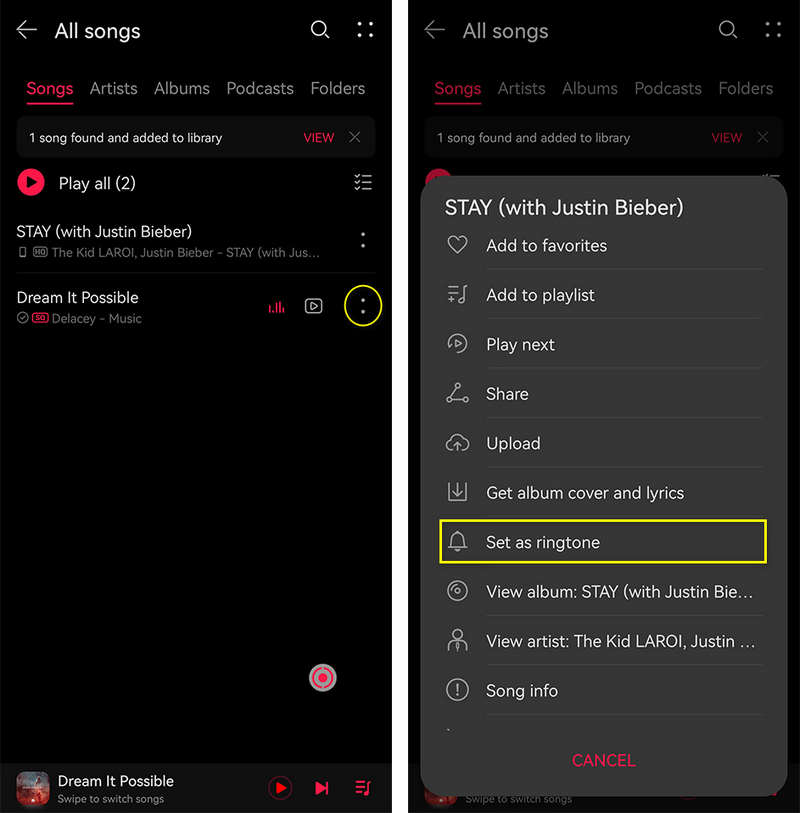 Above we just provide two general methods to set the ringtone of an Android phone. If you still can't set it, you can search for the corresponding ringtone setting method for your phone model.
---
2.2 Set [STAY] as Ringtone on iPhone
Unlike importing music to an Android device, you need more steps to import music to an iOS device. Owing to the limitation of Apple policy, you can only use iTunes to upload files to iPhone. But it's known that iTunes will overwrite the existing data on your iPhone when uploading files.
⚠ And most importantly, you are not supported to import ringtones via iTunes! iTunes will delete all ringtones customized by a third-party tool automatically. In fact, there is no official way can be helpful.
Here a practical solution will be shared with you to import the ringtone to your iPhone without any data overwriting. It's highly recommended to use this Syncios Mobile Manager. It offers a free version to transfer photos, videos, audios and other media files between a mobile device and PC.
Please note that you shouldn't open iTunes when importing ringtones via Syncios on the computer! Otherwise, the newly imported ringtones will be deleted by iTunes automatically.
Step 1. Download and install Syncios then start this program.
Step 2. On the main interface of Syncios, go to "Mobile Manager" among all Syncios tools, open it.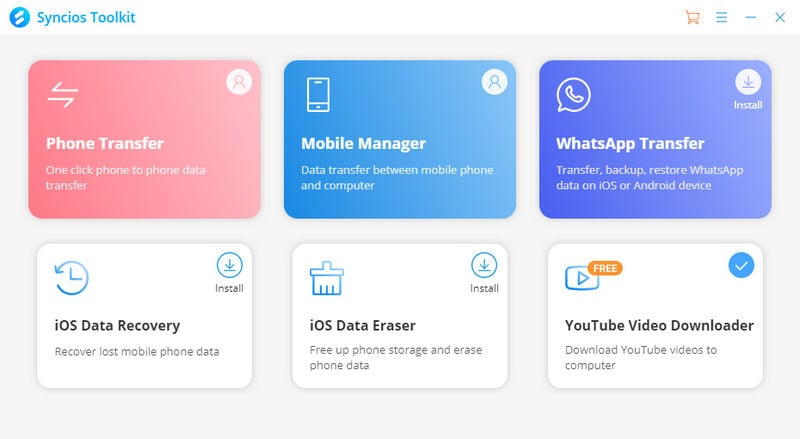 Step 3. Connect iPhone to computer via a USB cable. Tap Music on Syncios.
Step 4. Go to Ringtones on the left side bar.
Step 5. Find the previous customized [STAY] M4R file on the computer, drag and drop it to iPhone via Syncios.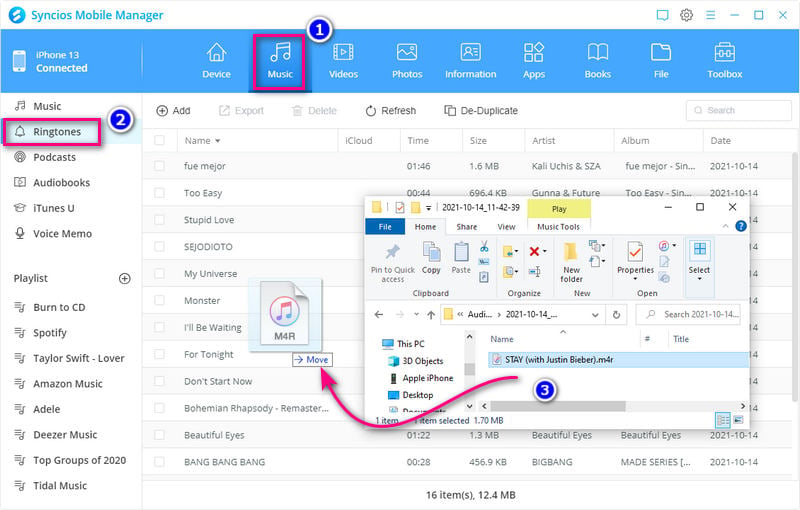 Step 6. On iPhone, open Settings > Sounds > Ringtone.
Step 7. On the top of ringtone list, you need find the newly imported ringtone [STAY]. Just set it as the ringtone on your iPhone.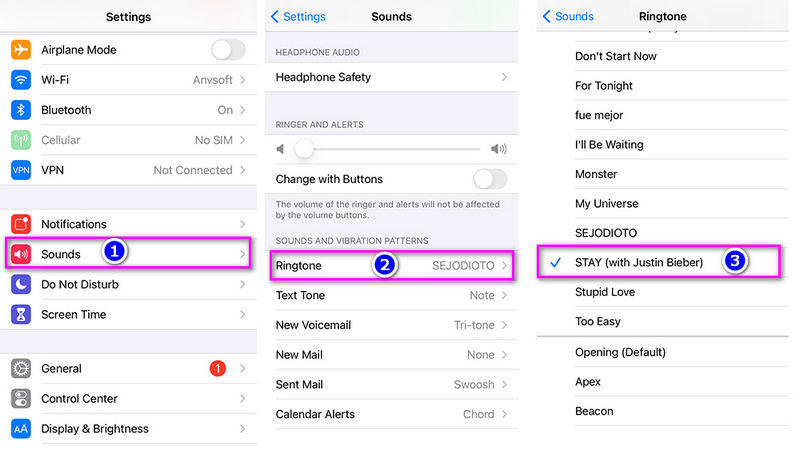 Note: All these methods are for personal or educational use only. You should not use this tool to private or distribute music.
Conclusion
After reading this article, you should get a perfect way to customize [STAY] The Kid LAROI & Justin Bieber as ringtones via the help of AudiCable Audio Recorder. What's even more surprising is that you can find a most suitable way to set custom ringtones. In the future, you can change the ringtone of your phone at will to make your phone more unique. Download AudiCable Audio Recorder and have a free trial right now! If you find this guide is useful, please share it with people around you.
Related posts
Sidebar
What You'll Need
Hot Tutorials