How to Play Hi-Fi Tidal Music after Canceling Subscription
Tidal received a big push in 2015 when it was acquired by hip-hop icon Jay-Z. These years, Tidal has carved out space as the music connoisseur's streaming service. It becomes a pleasurable music platform that contains exclusive albums and videos, quality editorial, early access to concert and sports tickets, and excellent, lossless sound. With fabulous high quality audio and first dibs on tickets to hot concerts and sporting events, Tidal Music is a superior choice for an an audiophile to listen to Hi-Res Audio.
Tidal lacks a free, ad-supported option. You need to be a subscriber before listening to music on it. For a personal use, two plans are provided: Tidal Free, Tidal HiFi($9.99 per month), Tidal HiFi Plus($19.99 per month). Also, Tidal offers a Family plan that covers up to five users. You can choose to either pay Hi-Fi Plan $14.99 per month for Hi-Fi Plus Family Plan or $29.99 per month for HiFi Family Plan.
Officially, you can not get rid of Tidal subscription. When you choose to end the subscription, the accessibility to listening to Tidal Music is ceased too. If you want to get access to Tidal Music after canceling subscription, this article is customized for you. Now, let's check the detailed guide on how to play Tidal Music after canceling subscription.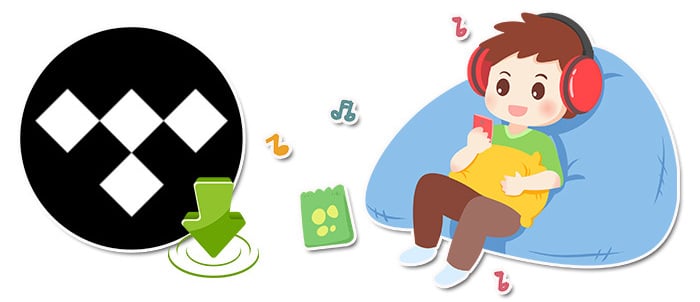 Play Tidal Music after Canceling Subscription
You can listen to Tidal songs via Tidal Free account now. But without subscription, if you want to download music from Tidal, you are not allowed. Only a professional music downloader can make the impossible possible. AudiCable Audio Recorder has always been a reliable tool for users dedicated to streaming music. With this program, you can simply download songs, albums from Tidal Free, Tidal Hi-Fi, and Hi-Fi Plus as plain formats. This is equivalent to you having the perpetual right to access to these music. Now, let's get ready to learn this awesome solution to download Tidal Music offline and listen to them anytime without subscription.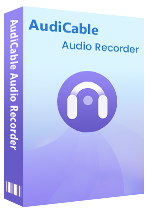 AudiCable Audio Recorder
Download music from Tidal Music, Spotify Music, Apple Music, Amazon Music, Line Music, Deezer Music, YouTube Music, Pandora Music, SoundCloud Music and other music sources.

Download music, albums, playlists from Tidal Free, Tidal Hi-Fi, and Hi-Fi Plus.

Record and save music to MP3, AAC, WAV, FLAC, AIFF, ALAC.

Keep the original audio quality.

Save every song with its ID3 tag.

Handy tools: Audio Editor / Tag Editor.

Free updates & technical support.
Step 1: This AudiCable Audio Recorder is safe and clean. Install this program then launch it. You are not required to install or initiate Tidal Music app. AudiCable provides an entrance to built-in Tidal web player on the main interface.
Step 2: To download music from Tidal, activate Tidal Music web player on AudiCable. Log in to Tidal Music with Tidal Free, Tidal Hi-Fi, or Hi-Fi Plus account. Then you can get access to playlists on Tidal.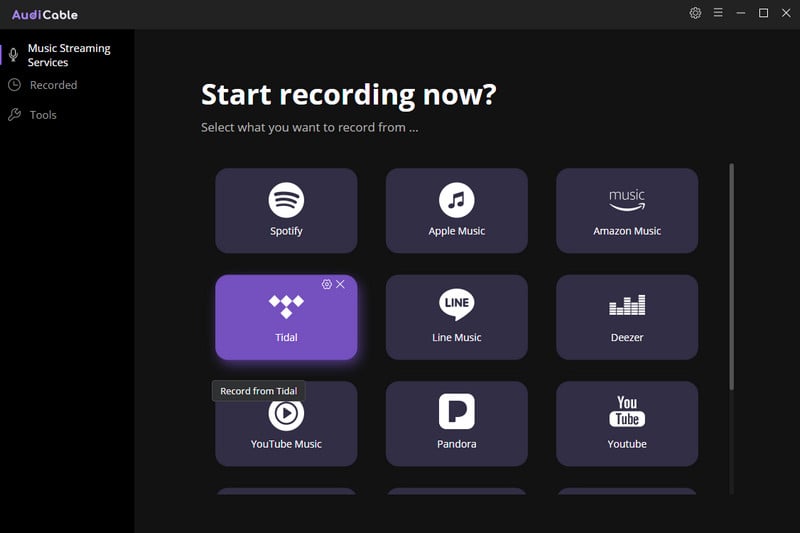 Step 3: Prior to downloading music, we need to check the output settings. Head over to a "setting icon" on the upper right. Click it then a setting window pops up. It provides 5 options to set the output format: MP3, AAC, FLAC, WAV, AIFF. If you want to save songs for general use, you can choose to save songs to MP3 and set the output quality as 320kbps. Do not forget to choose a befitting saving path then close the setting dialog.
Note: If you want to preserve the original quality from Tidal, you can select the output format as FLAC. Then before performing the next step, on the built-in Tidal web player, go to the lower right, switch the audio quality setting to Hi-Fi mode. Then you can download the better quality Tidal Music tracks as FLAC formats.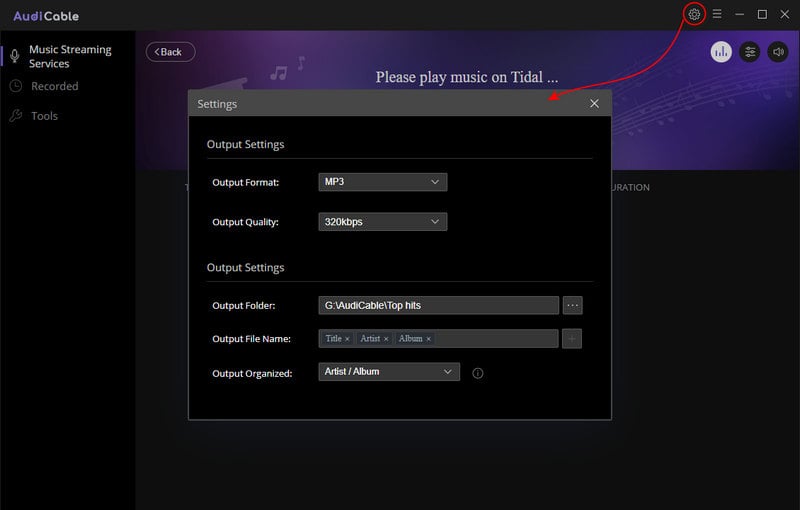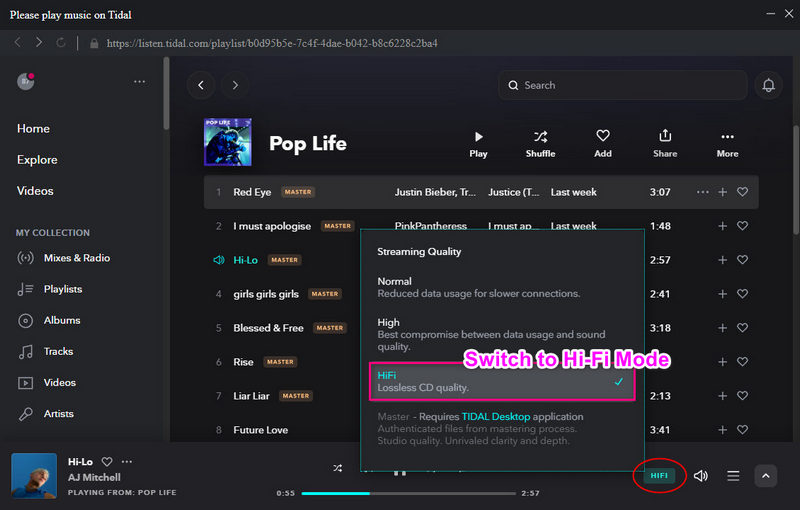 Step 4: Start playing music on Tidal. The recording will be initiated by AudiCable in the meantime. AudiCable will record every song with metadata intelligently. And it will not stop recording until all songs from the opened playlist are recorded. Also, you can stop playing music then the recording will be ceased immediately.
Tips: When you need to download music in the background without disturbance, you are supported to click the "bell icon" on the upper right of AudiCable. After that, the sound of the playing song will be mute. And AudiCable only record songs from the built-in music player. It will not record sound from system. Therefore, when you are recording a song, you can do your own work as you like in the background.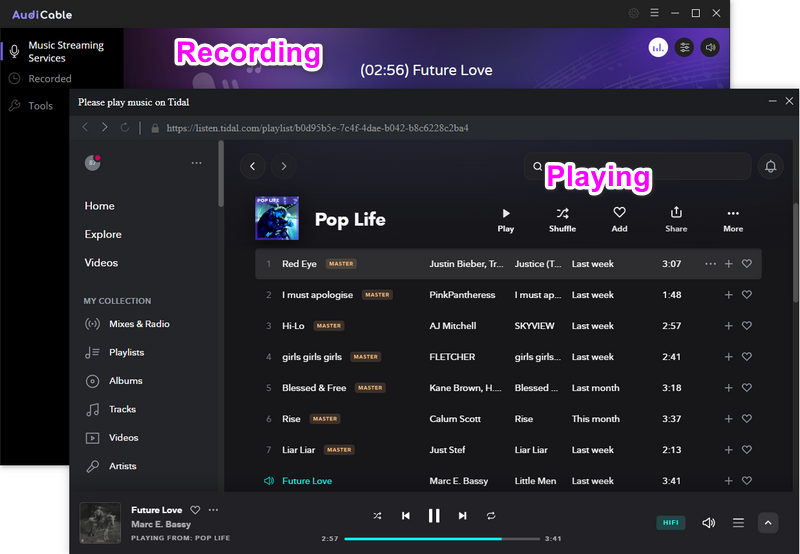 Step 5: It's a happy process to cache songs when listening to online music. After all songs are downloaded, go to the output folder to check the downloaded songs. Then you can enjoy the playback of Tidal music without subscription any more. Furthermore, you are allowed to move the downloaded Tidal music to any device now.
Play Tidal Music on Computer after Canceling Subscription - After downloading music from Tidal via steps above, you are able to play Tidal music with any media player on the computer right now.
Play Tidal Music via a USB Flash Disk after Canceling Subscription - Connect a USB Flash Drive to computer then copy the downloaded songs to it. After that, you can freely enjoy Tidal music via that USB Flash Disk. By the way, for some users who need to play Tidal music when driving, moving the downloaded Tidal songs to a USB Flash Drive would be wise choice.
Play Tidal Music on iPhone after Canceling Subscription - You can follow detailed steps here to import the downloaded songs to iPhone without overwriting. Then unlock your iPhone, open Music app on it, you are able to enjoy the Tidal playback forever.
Play Tidal Music on Android after Canceling Subscription - Connect an Android device to computer via a USB cable. On the connected Android device, scroll down from the notification center, change the connection mode as Transfer File / MTP. Then go to This PC on the computer and find your Android device drive. Open it and copy the Tidal songs to a Music folder of the Android phone. Then open a music app on your Android phone, go to music library find menu list. Scan songs from local disk to refresh the music library. You will find the newly imported songs soon after.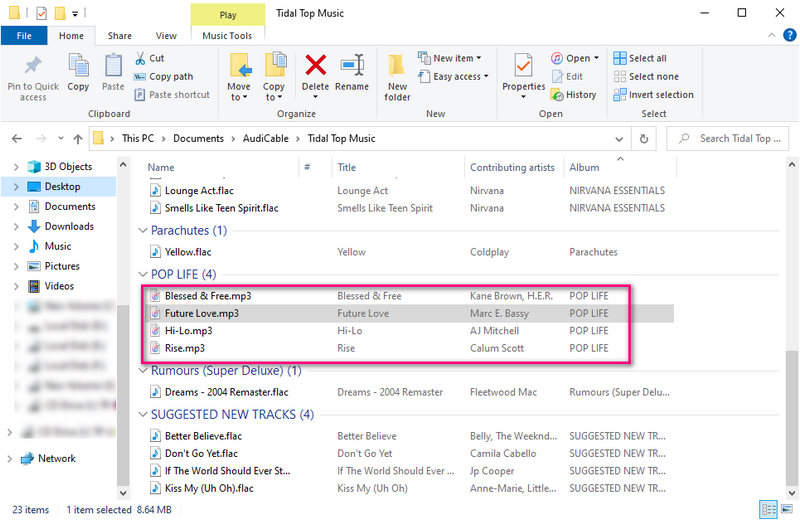 ---
FAQ: How to Cancel Tidal Music Subscription
After downloading music by using AudiCable Audio Recorder, we can end the renewal of tidal without any worries. If you want to cancel Tidal before your trial ends so you're not charged for the subscription, or you simply want to end your service, you can do it in just a few clicks. Here three solutions are listed for your reference. The solutions vary, depending on what device you are are using to cancel the subscription, — a Mac or PC, or an iPhone or Android.
1. Cancel Tidal Subscription on an iPhone or Android phone
Open the Tidal Music app on your iPhone or Android device.
Navigate to "My Collection" at the bottom-right of the primary page.
Tap the "settings icon" at the top-right (it's shaped like a gear).
From this page, tap your "account icon" at the top. Then go to "Manage Subscription." Soon after, a mobile version of Tidal website shows up. Here you are required to log into your Tidal account one more time.
After a successful login, tap "Subscription."
Lastly, just tap "Cancel my subscription."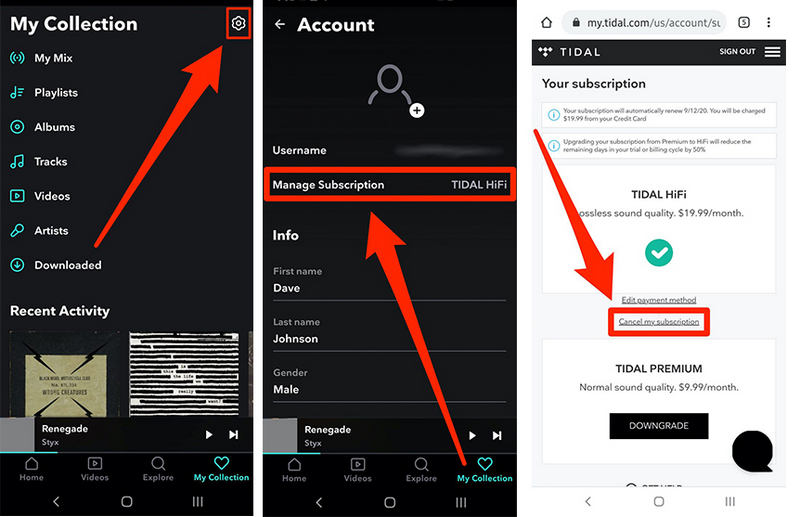 2. Cancel Tidal Subscription on website
Open a website browser on any device or PC, then go to https://listen.tidal.com/. Log into Tidal Music with your account.
Go to the top left of the homepage, click your "account icon" and choose "Manage Subscription."
Just tap "Subscription."
On the "Your Subscription" page, click "Cancel my subscription."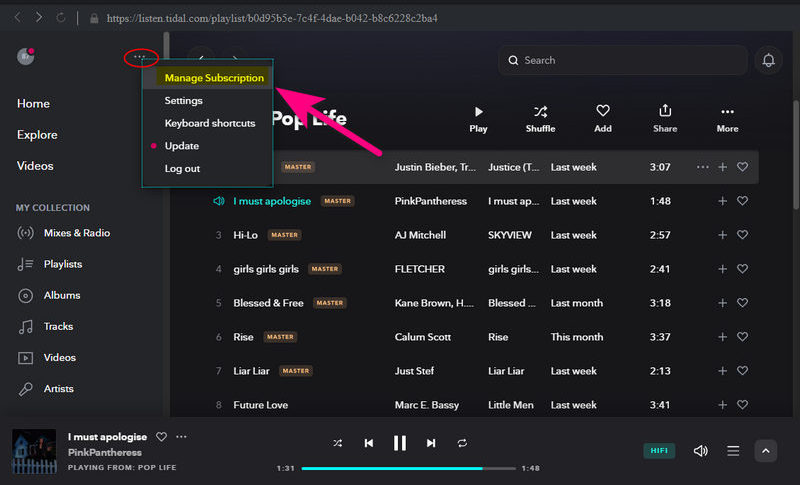 3. Cancel Tidal Subscription through a third-party subscription
Basically, you can cancel Tidal's subscription smoothly through the above two methods. However, a small number of users find that they still cannot cancel their subscription.
In this case, you are most likely to subscribe to Tidal Music through a third-party service. Then you need to contact the provider of the third-party service to see how to cancel your Tidal Music subscription.
---
Conclusion
In this guide, AudiCable Audio Recorder is required to download Hi-Fi music from Tidal. After reading all steps above. This is a very powerful tool for music downloading. With it, you are able to download Tidal Music offline and play music after canceling subscription. Down it and enjoy unlimited offline music time right now. If you think this tool suits you, then download it and try it.
Related posts