How to Download Coachella 2023 Lineup Playlist to MP3
---
Check out this miraculously workable guide to downloading Coachella 2023 Lineup Playlist to MP3.
The 2023 Coachella Valley Music and Arts Festival is in full swing. This year's fest is set to display a more cross-cultural variety of music than ever. To everyone's delight, the announced 2023 lineup features tons of familiar names as well as new acts to enjoy over this music festival. You may already be among the many music fans cramming into the Empire Polo Club for America's largest and most known musical festival. Or perhaps someone who watches the 2023 Coachella livestream. Anyway, you have already got excited about this magically feverish atmosphere.
The 2023 Coachella lineup playlist is now available to download as MP3s with AudiCable, so you can indulge in the afterglow of these Coachella songs whenever you like. In this post, we'll show you the lineup playlist for the Coachella Music Festival 2023 and guide you how to download this playlist to MP3 files.
Recommend >>> Free Download K-Pop Playlist to MP3 - Test from Spotify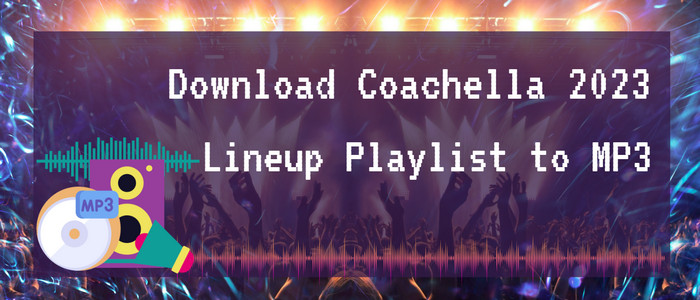 Part 1. What's the Coachella 2023 Lineup Playlist
The Coachella 2023 is held at the Empire Polo Club in Indio, California, from April 14-16 and again on April 21-23. The lineup for this year's fest is teaming up with incredible artists spanning many genres. Streaming music platforms such as Spotify and Apple Music has made an all-encompassing playlist for fans to explore them all! Now, we'll use Spotify as an example to show you the complete Coachella 2023 lineup playlist. See below.
🔥Coachella 2023 Lineup Playlist - Spotify
To learn more about the lineup and schedule for the 2023 Coachella Valley Music and Arts Festival, please visit coachella.com.
Part 2. How to Download Coachella 2023 Lineup Playlist to MP3
Coachella lineup songs in all streaming music platforms are always encoded in a proprietary format, never in the generic MP3 format user want. To save the Coachella 2023 official playlist to MP3, you need a professional streaming music converter that helps you out. The reliable and professional AudiCable Audio Recorder is an alternative for you to look into.
AudiCable Audio Recorder works perfectly in downloading streaming music from kinds of music platforms to generic MP3 format at up to 320kbps, including Spotify, Amazon Music, Apple Music, YouTube Music, Tidal and more. The downloaded music will retain lossless streaming music quality and ID3 tags. In addition to the MP3 format, you can also use AudiCable to output Coachella lineup music to other generic formats like FLAC, AAC, ALAC, WAV, and AIFF. Moreover, the downloaded Coachella songs can be edited or customized as mobile ringtones with AudiCable's in-built audio tools. More practical and interesting features are being explored!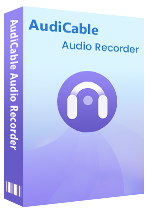 Best AudiCable Audio Recorder( Mac / Win )
Download music from Spotify, Apple Music, Amazon Music, Tidal, Line Music, Deezer, YouTube Music, Pandora, SoundCloud and other music sources.

Save music to MP3, AAC, WAV, FLAC, AIFF, ALAC.

Keep the original audio quality.

Download songs with ID3 tags.

Handy tools: Format Converter, ID3 Editors, CD Burner.

Support Free and Premium accounts for all streaming services.
📂 Tutorial on Downloading Coachella 2023 Lineup Playlist to MP3
AudiCable Audio Recorder is compatible with both Windows and Mac systems. Below is a complete tutorial for ripping Coachella 2023 official playlist to MP3 using the Windows version of AudiCable.
Step 1

Download and Install AudiCable Audio Recorder

Take first to download and start AudiCable Audio Recorder for Windows or Mac. Most popular music streaming platforms are displayed on the main interface of AudiCable. Here we take "Spotify" as an example.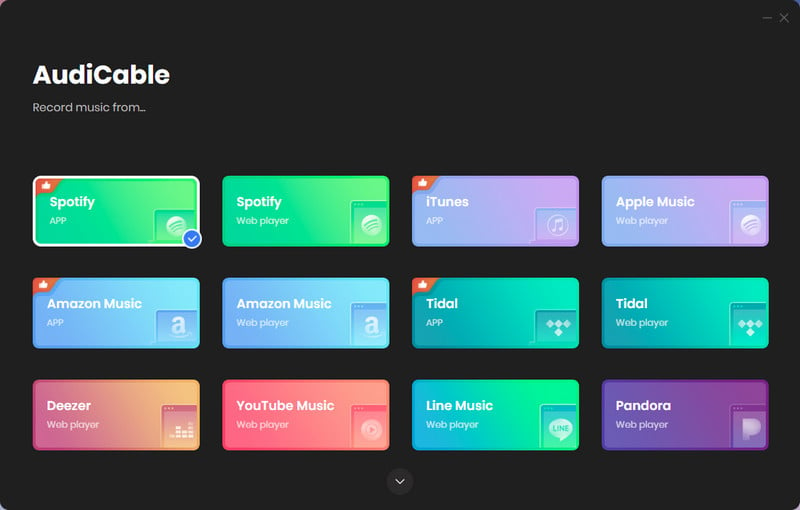 Note: Using the "Add other sources" button, you can also add other music services that you want. Just copy the official website, customize it with a new name, and then implement a new music platform.
Step 2

Choose the Player and Sign in

Please choose the way you want to download Spotify music. After that, sign in with your Spotify Free or Premium account.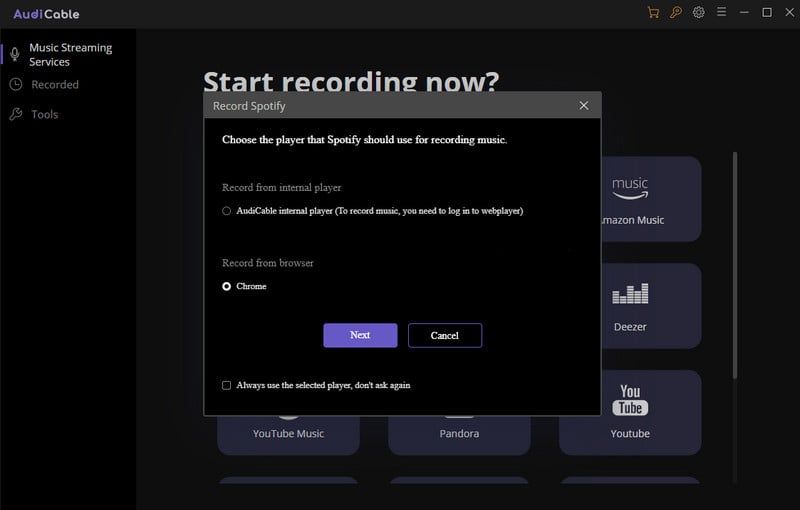 Note: The first option will bring up AudiCable's built-in web player window, and the second will pop up from your Chrome.
Step 3

Customize the Output Format as MP3

On the top-right corner of AudiCable, click on a "gear icon". From the pop-up setting window, you can freely choose MP3, AAC, WAV, FLAC, AIFF, ALAC as the output format for Coachella playlist. Now choose "MP3" and then close it to apply the changes.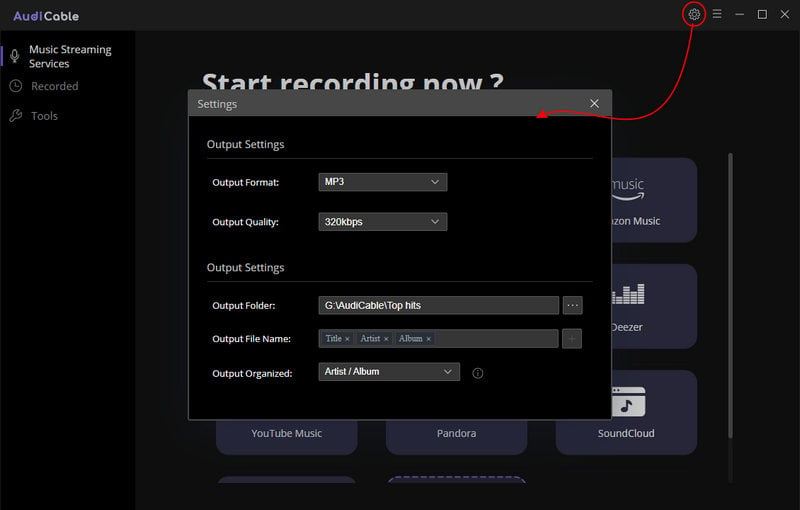 Note: Apart from the output format, you can also freely customize the output quality and output path as you like. The audio quality varies from 128kbps to 320kbps.
Step 4

Start Downloading Coachella 2023 Lineup Playlist to MP3

Choose "Coachella 2023 Lineup Playlist" to play. As soon as you play the song, AudiCable will start recording simultaneously. All recorded music are saved in the format you set before.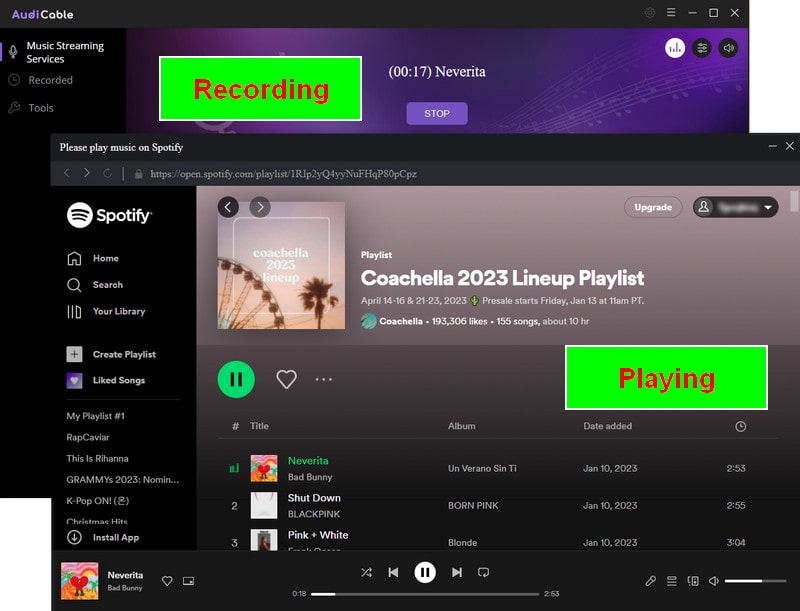 Note: If you want to mute the sound and just download streaming music in the background, you can go to the upper right, and tap the "sound" icon to switch to mute.
Step 5

Get Downloaded Coachella MP3s on Your Computer

Mission Finished! Click the "Recorded" tap, and the "folder icon" behind a song, then you can quickly locate the downloaded Coachella lineup songs.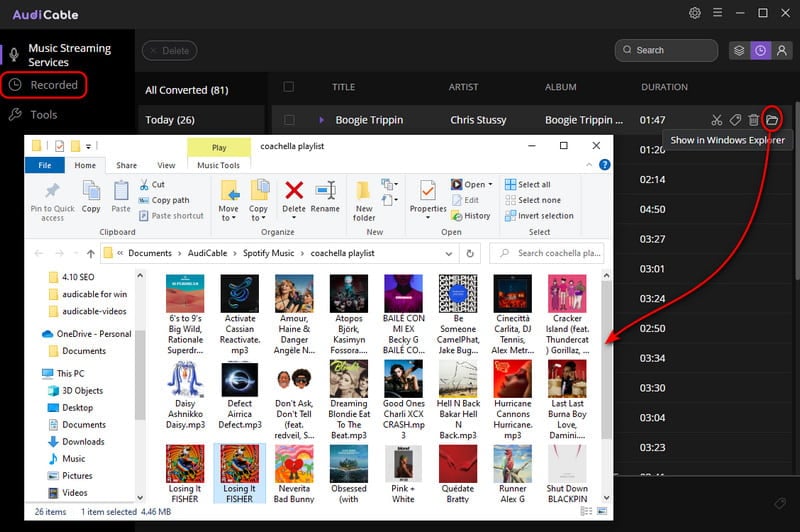 Disclaimer:
All these methods are for personal or educational use only.
You should not use this tool to distribute music or for business.
Conclusion
The Coachella 2023 fest will immerse you into the unique atmosphere of music and madness. If you want to continue listening to the lineup playlist after the Coachella festival is over, then you can use AudiCable Audio Recorder to save the Coachella playlist to your computer in MP3 format. As a result, music from the Coachella roster can be streamed freely to any device at any time.
Note: The free trial version of AudiCable enables you to record a maximum of 10 songs. To get the full conversion, please become a registered member by buying a license from AudiCable.
Related posts
Sidebar
What You'll Need
Hot Tutorials