Enjoy Free Playback of Adele Songs
"Everyone is unique, why should I change it for you?" This is Adele's attitude towards life. Adele Adkins, born on May 5, 1988, in Tottenham, London, is a British pop singer. Her frank character and unparalleled voice attracted a large number of fans. She has always been one of the most popular singers in the world.
Perhaps your streaming music subscription was renewed for Adele. But if one day I don't want to pay another month, how do we make sure that we don't lose these albums? And for some users, they want to listen to offline songs of Adele when driving, want to burn Adele's songs to a CD, or want to add Adele's songs to a video, what should they do?
If you are one of them, you should follow this article step by step. Afterward, you can enjoy free playback of Adele's songs and transfer Adele's albums to any device without limitation.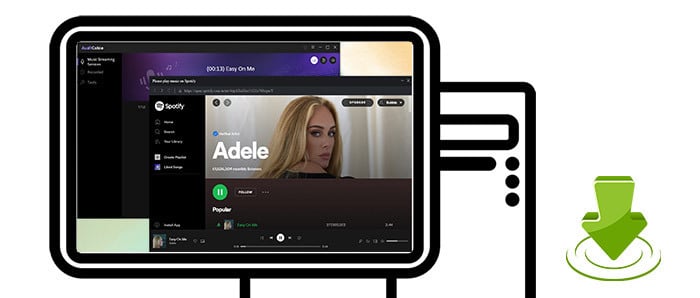 📝 To-do List with Adele's Albums
◈ Enjoy permanent playback of Adele's music on PC, iOS, or Android devices for free.
◈ Burn Adele's music to a CD.
◈ Offline play Adele's music when driving a car.
◈ Add Adele's music to a video.
◈ Add Adele's music to Virtual DJ.
◈ Customize ringtones with Adele's songs.
◈ Other purposes.
The purposes we mentioned above can be achieved with AudiCable Audio Recorder. If you want to make full use of Adele's songs, only a Premium subscription is not helpful. You need a professional music converter that helps you download all Adele's albums in plain formats. Then you can freely keep the albums without restrictions. Learn why AudiCable Audio Recorder is helpful then we start downloading Adele's songs within a few steps.
AudiCable Audio Recorder
Download music from Apple Music, Spotify, Amazon Music, Tidal, Line Music, Deezer Music, YouTube Music, Pandora, SoundCloud, etc.

Save music as MP3, AAC, WAV, FLAC, AIFF, ALAC.

Download original quality music with ID3 tags.

Support to record songs in a quiet mode in the background.

Support to customize songs as ringtones.
Step 1: Download and install AudiCable Audio Recorder on your computer, then start this program. This tool is clean and safe. When you open this software, all popular music platforms have been displayed on the homepage. If you need to add other music sources, it supports manual addition. Generally, we will download music through Spotify, Amazon Music, Tidal, Apple Music. Here we are about to show how to download Adele's album from Spotify for instance.
Step 2: Click Spotify on the primary page of AudiCable to open it. Both Spotify Free and Spotify Premium are supported to download music with AudiCable. Log in to the built-in Spotify.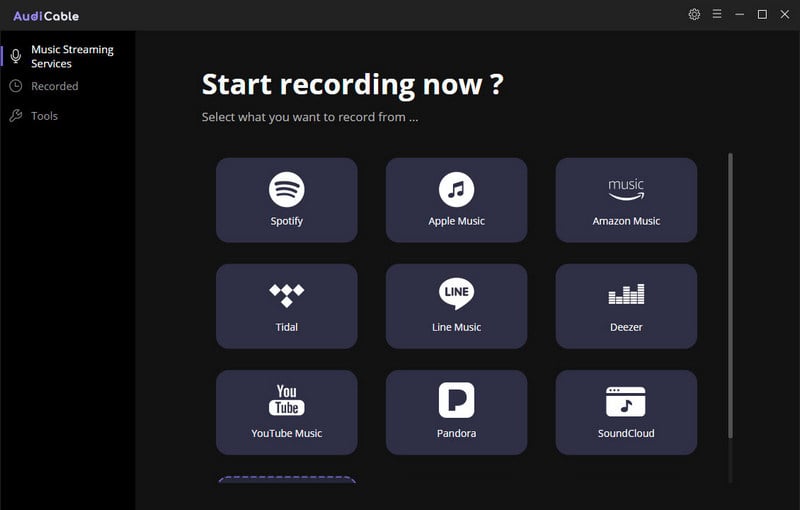 Step 3: Don't hurry, take your time. Before downloading music, let's check the default download settings. There is a setting button in the upper right corner of AudiCable, click on it. Then adjust the output format, sound quality, and storage path according to our needs.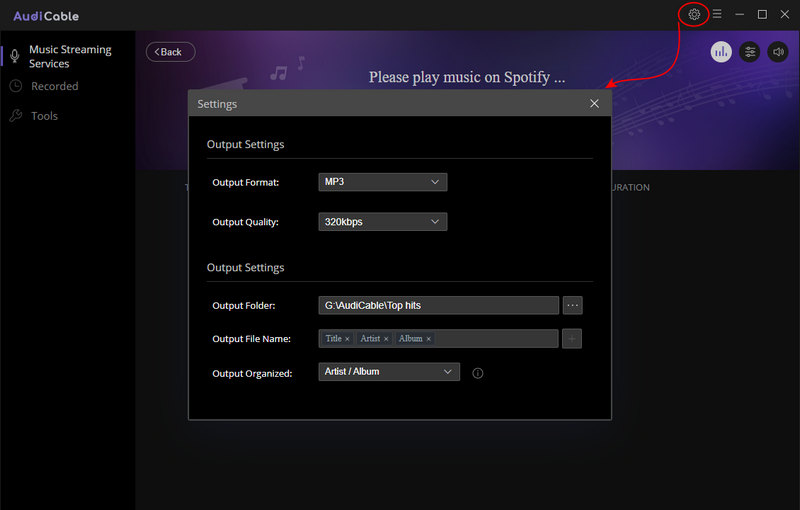 Step 4: Now, go to the searching box and enter "Adele". Select Adele's album and start playing songs in sequence. At the same time, AudiCable will be initiated. It will start recording songs one by one with ID3 tags and save songs to the format you set before. AudiCable only records sound from the built-in music platforms. You can get busy with other businesses when recording.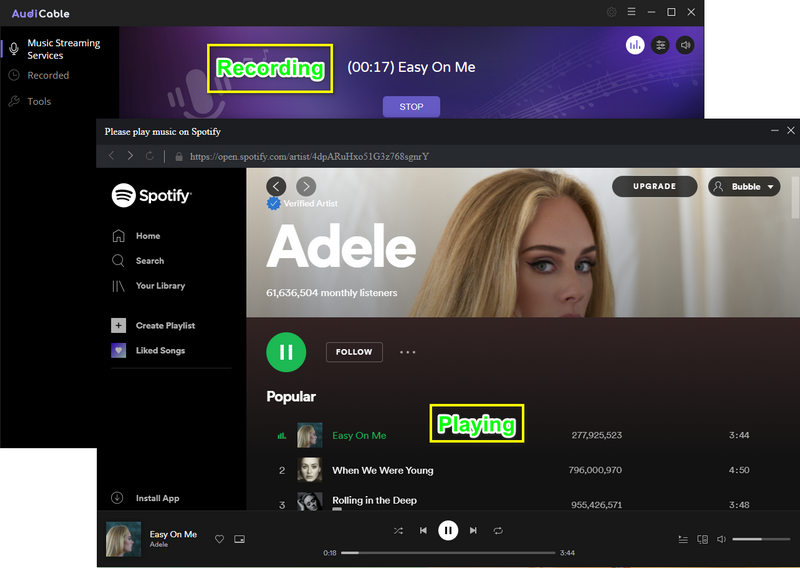 Step 5: To stop recording, just stop playing the song. When all songs are downloaded, you can go to the output folder to check the downloaded songs. Now all downloaded Adele's songs are saved to plain formats. You are able to enjoy the free playback of Adele's songs without limitation.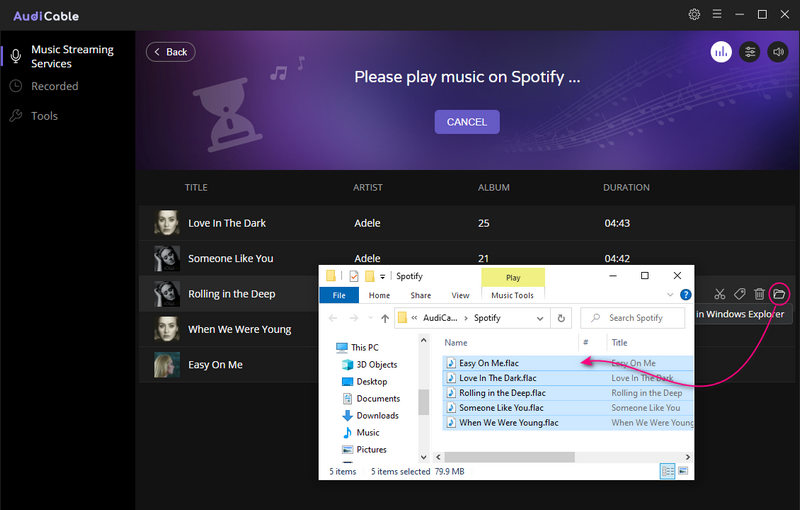 ---
Conclusion
It only takes a few simple steps, AudiCable Audio Recorder can help you download Adele's album to the local. What's more, with the help of AudiCable Audio Recorder, you can even download it through a free Spotify account. After downloading the songs you need, you have the right to use these songs for real.
AudiCable supports multi-platform music recording, which is very useful for users who may need to change subscription platforms. In addition, since downloads at multiple speeds are easily detected by music platforms, AudiCable adopts the original speed recording mode, which is safer than other music converters. Download it and has a free trial right now.
Related posts