Download Spotify Music without Subscription
Spotify Music offers different plans for people who want to be a subscriber, including Mini (One-time payment), Individual, Duo (2 Premium accounts for a couple under one roof), and Family (6 Premium accounts for family members living under one roof). Your Premium stays until your next billing date, then your account switches to free. But switching to Free will not forbid access to your playlists and saved music. You can also still log in and play with ads.
Unlike most streaming music services, you can get access to the playlists and saved music even when your account is free. This is one of the main reasons that Spotify music is popular around the world.
And some users only want a free account to enjoy online listening. But listening to songs through a free account of Spotify has to endure some advertisements, which is really a drawback.
In this article, you will learn how to batch download Spotify songs, albums, and playlists at a 10X faster speed without any Spotify subscription. This should be exactly the solution that Spotify's free users need. And we can help you avoid ads perfectly. How incredible it is! What's more, no matter whether it's free or paid Spotify users, this article can help you download Spotify songs to the local Windows PC or Mac in common MP3, AAC, FLAC, WAV, AIFF, and ALAC formats. After that, you can enjoy Spotify playback forever. Now, follow us to take a look at the detailed steps.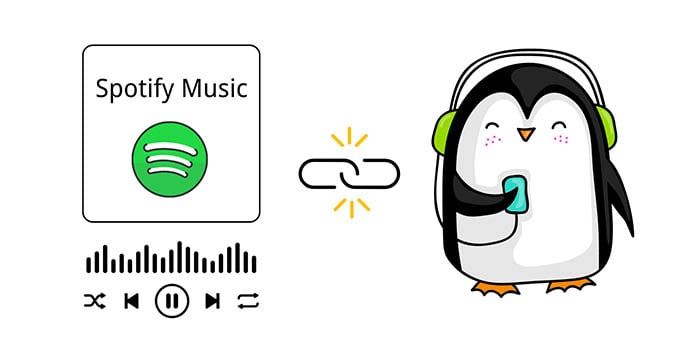 10X Speed to Download Spotify Music without Subscription
As a Spotify Free user, two things need to be addressed: First, remove ads. Second, download Spotify songs offline. If you have this thought too, then you have come to the right place. A very useful Spotify Music Converter is strongly recommended. This converter can download Spotify music, albums, and playlists without a Spotify subscription. And it will automatically dodge ads. This not only allows you to achieve offline downloads without ads like Spotify Premium users but also can easily convert Spotify albums or playlists to the local files in common formats. So even if you are a Spotify Premium user, it can help to the greatest extent.
We have listed some key features of Spotify Music Converter, you can see if it meets your needs. Next, we will demonstrate the general operation steps in detail. Both Windows users and Mac users can follow the same steps to download Spotify music without subscriptions or ads.
⚡. 10X faster speed to download Spotify albums and playlists.
🔖. Save Spotify songs with ID3 tags automatically, such as artist, title, album name, and so on.
📂. Songs from Spotify can be saved to a local disk in MP3, AAC, WAV, FLAC, AIFF, and ALAC formats.
🎧. It retains original audio quality after conversion .
🧸. It supports downloading multiple playlists in batches.
📥. Download Spotify songs without ads.
🎏. Spotify Free and Premium accounts are feasible.
This Spotify Music Converter offers a perfect solution to eliminate the restrictions of Spotify. With its help, we get knowledge of downloading Spotify music, albums, playlists, and other audio files in common formats and enjoy the playback forever. Now, let's move to the step-to-step guide.


Step 1: Download and Install Spotify Music Converter
Download and install this Spotify Music Converter on your computer. Please note that the Windows version and Mac version need to be installed and run on the corresponding operating system. Once it's installed successfully, you just need to start this program.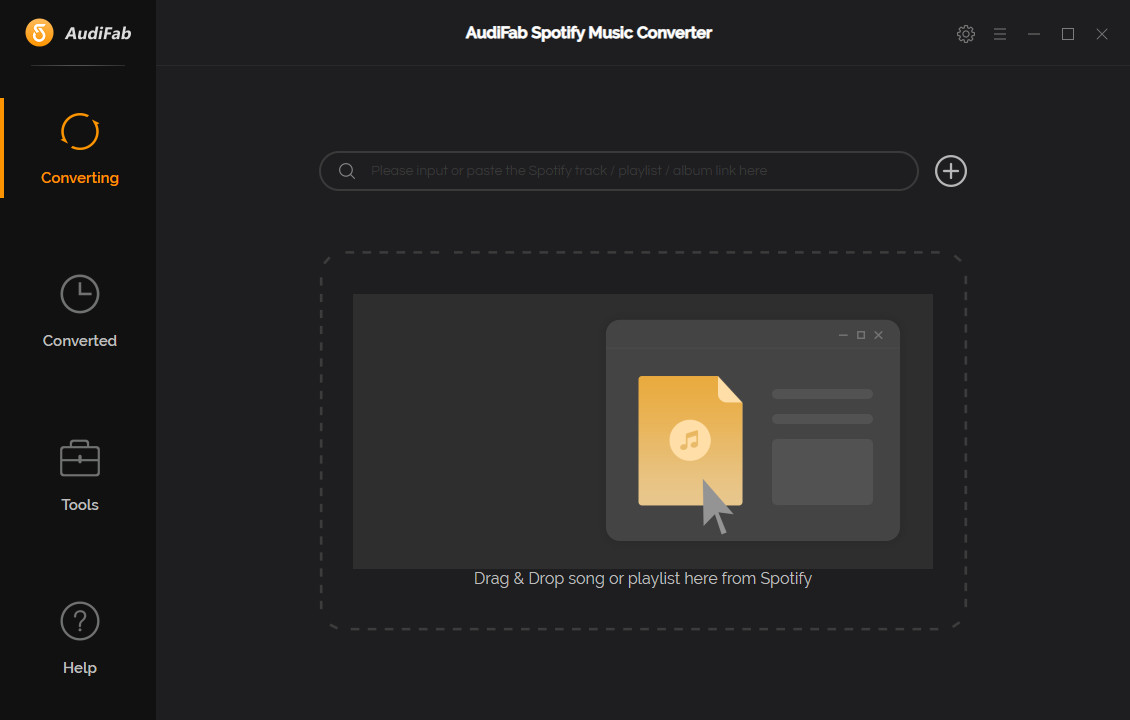 Step 2: Add Music from the Spotify App to AudiFab
Drag and drop a song or a playlist from the Spotify app to AudiFab. After checking the Spotify songs that you'd like to convert to MP3, you can click the OK button.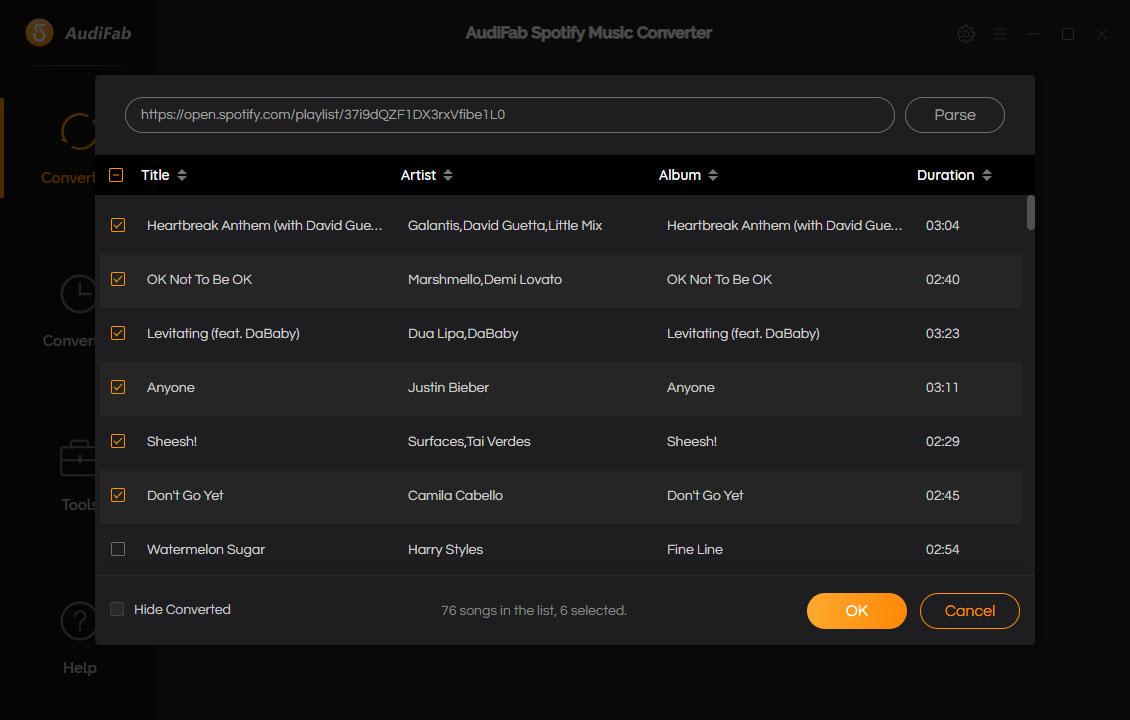 Step 3: Adjust Output Format.
Click the Settings icon in the upper right corner, select MP3(or other formats you need) as the output format, and choose the output folder. Next, just close the Settings window and AudiFab will apply the changed settings.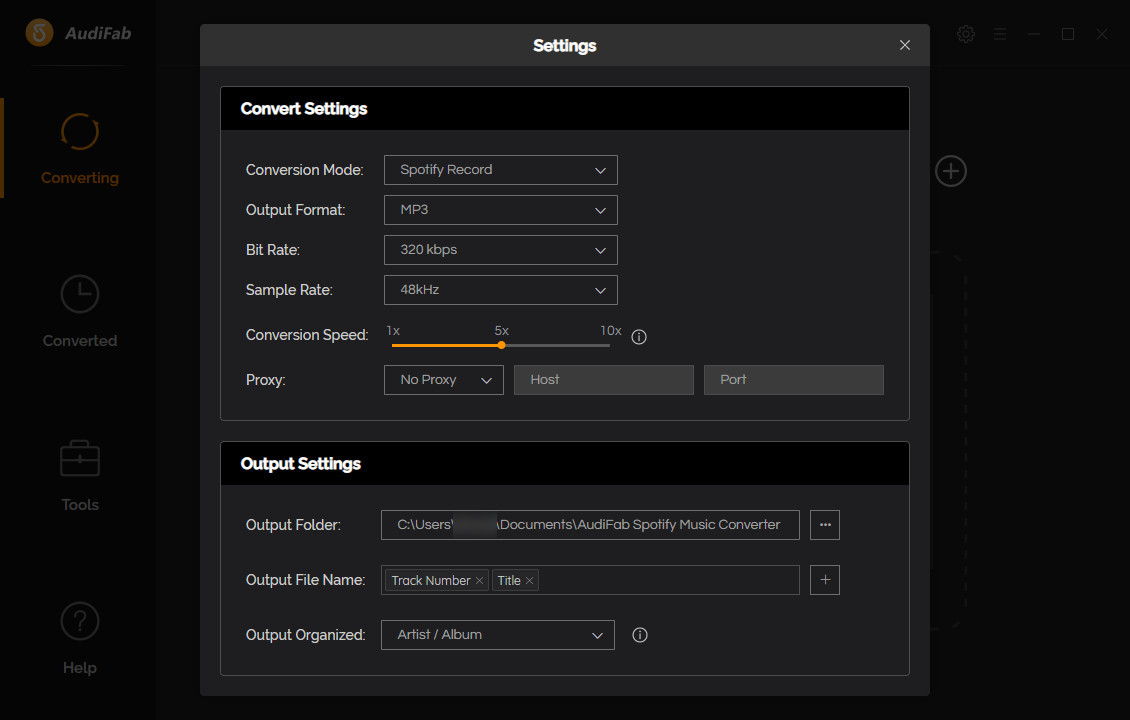 Step 4: Convert the Songs
In this step, you just click the "Convert" button which is in the lower right corner. And the songs will start to convert.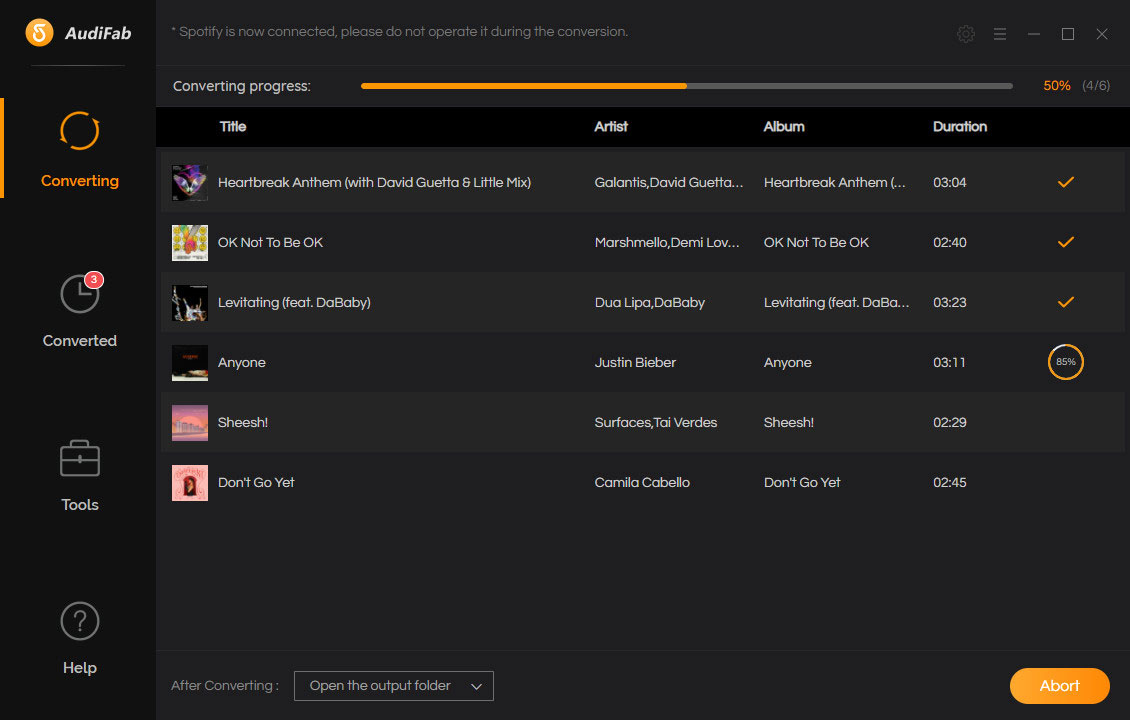 Step 5: Use the Downloaded Spotify Music Freely
After conversion, you can check your converted songs at the "Converted" button on the left. Also, you can go to the output folder set in Step 3 to check your downloads on your local drive. When songs, albums, and playlists you like are extracted from Spotify to your local PC, you can make full use of them freely. Just open the output folder and check the downloaded songs. Then move the downloaded Spotify music to phones, tablets, SD cards, USB flash drives, use them with DJ software, burn them to CDs, play them with common media players, and so on. The other uses are left to your imagination!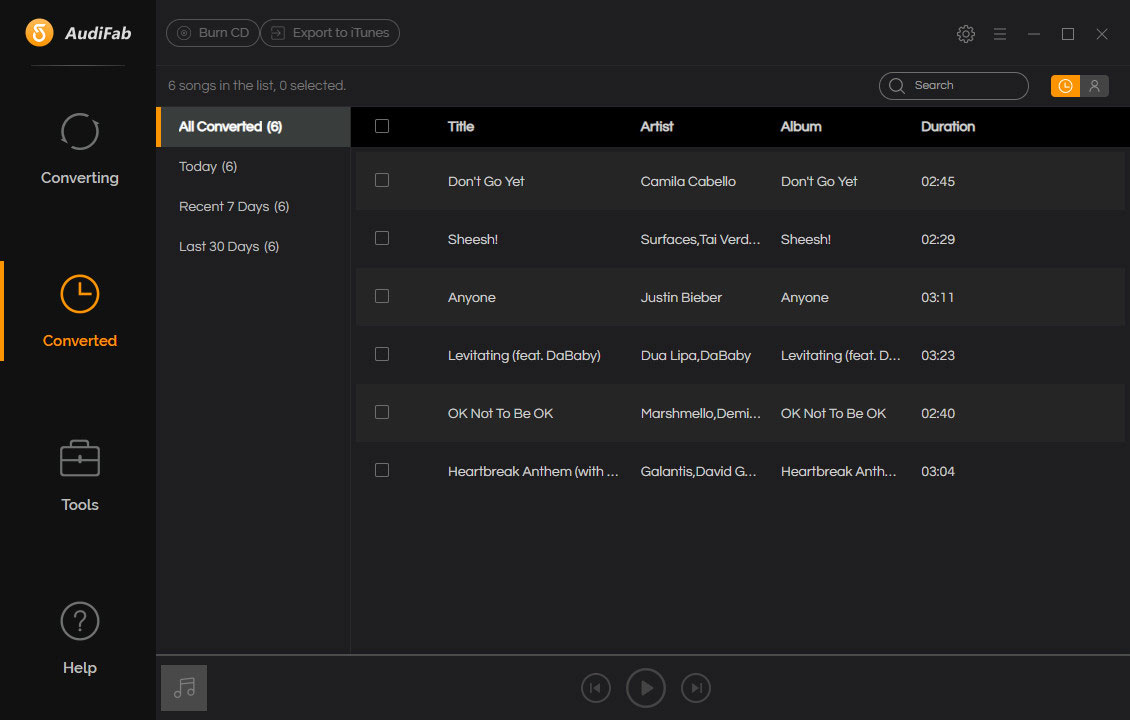 ---
Conclusion
When presented with a 10x Spotify Music Converter, who could refuse? What's more, it can also help free Spotify users to remove advertisements and download songs locally. How miraculous! Download and try it now!
Related posts